This February's First Friday, The Wine & Chocolate Walk, is coming up quick (HINT: it's tomorrow night!), and we think this one is going to be a blast.
First Fridays have always been a big part of the Downtown experience. They're a way for businesses and locals to come together and enjoy the charm, beauty, and fun of their downtown as well as a way to encourage visitors to explore and experience what our downtown has to offer.
That's why we've made raising the bar on these events one of our highest priorities. We want to continue to drive positive awareness of our city's downtown and make locals and visitors alike aware of the many unique assets, services, and amenities that are available here at the center of our community.
The many shopping, dining, live music, and other entertainment options available downtown show just how much our local merchants, artists, and entrepreneurs are dedicated to the revitalization of our city's core, and Downtown Oroville's First Friday events are our way of inviting everyone to share in the fun.
The Wine & Chocolate Walk event starts tomorrow, Feb 7, 2020, at 5:00 pm. You can pre-purchase tickets online for $20 or get them at the event for $25. We hope to see you there!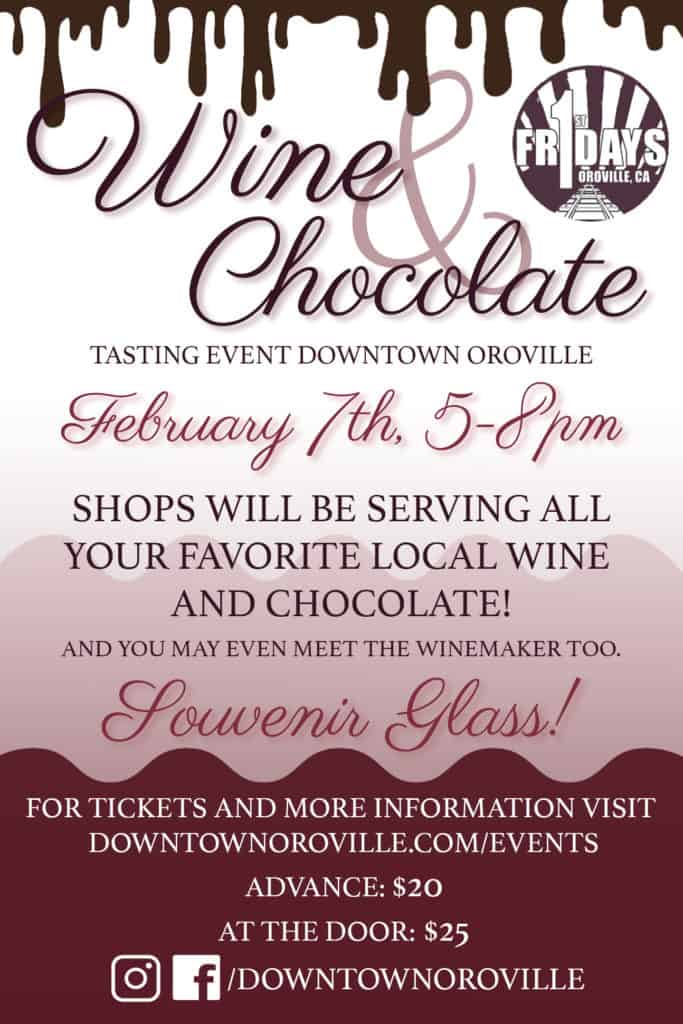 Check out our events page for more great downtown experiences!