A rare look at what the sign looked like long ago.
Next time you're downtown take a moment to look up! Downtown Oroville has a few really cool ghost signs – old hand-painted advertising signs that have been preserved on a building for an extended period of time. As a part of the continued downtown Oroville revitalization efforts, Chaz Gaddie has restored the Pac-Tel logo ghost sign. A big thank you to Chaz for taking this project on and preserving a part of Oroville's past. This project was made possible by funds through the Oroville Arts Commission.
Here is what Chaz had to say about the restoration.
While the exact age of the building is unknown, it is estimated to have been built around 1910. The building is made from poured concrete, which is unusual for downtown Oroville as most of the buildings are brick. From the research I have done since purchasing the property I believe the Pac-Tel logo is from sometime in the late 19 – "teens".
I purchased the building in July of 2016. The building was in VERY bad shape due to years of neglect. At that time, the logo was entirely covered up with the exception of some faint forms underneath layers of paint.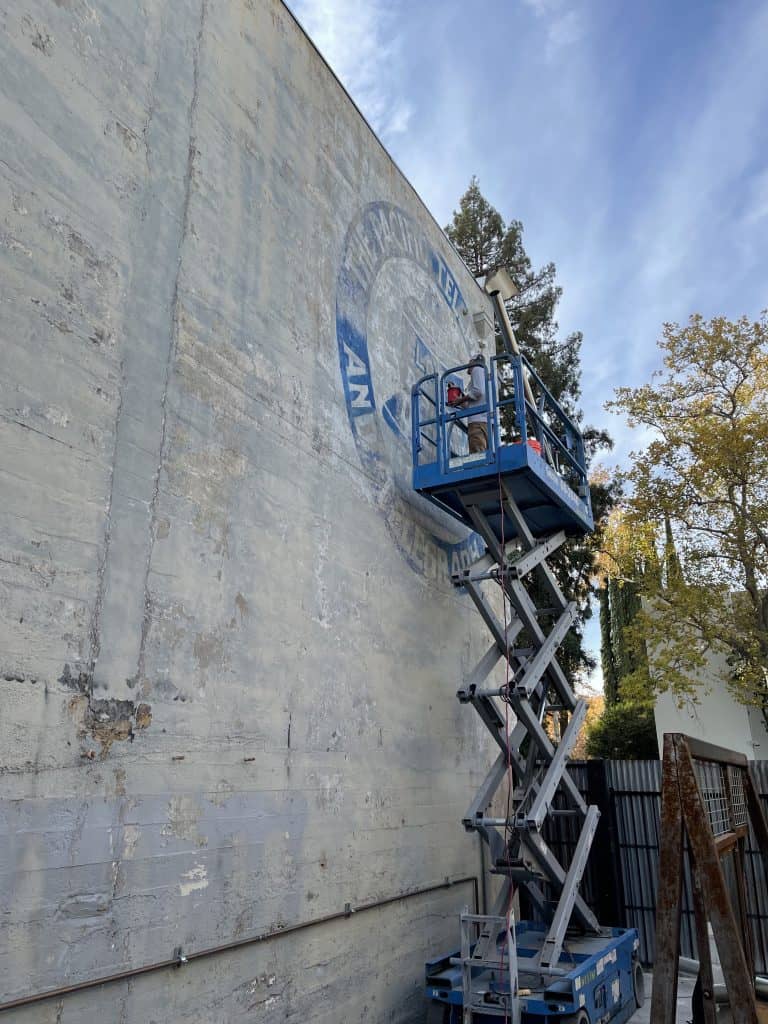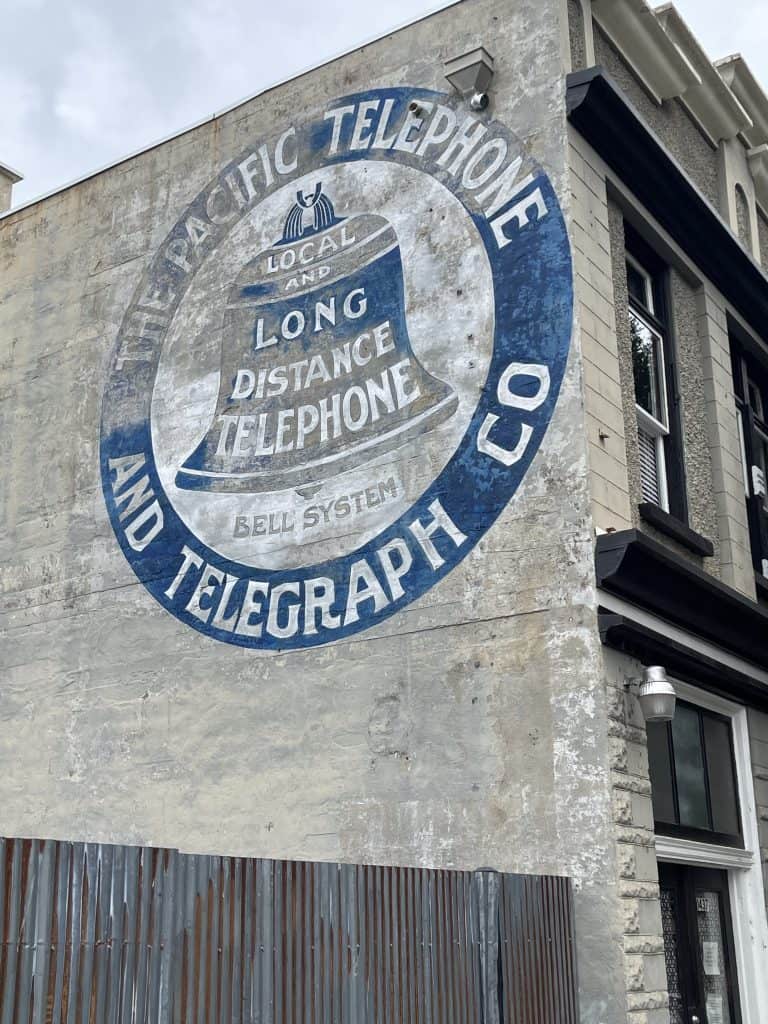 The first phase in restoring the logo was to pressure wash the building/wall at an angle to remove the old layers of paint that were covering up the logo. After the pressure wash was completed, the full logo was faintly revealed. Last year I applied for an Oroville Arts Commission Grant to complete the restoration of the Logo. My grant application was then reviewed and approved by them which allowed the restoration to be completed. I am very grateful to them for the work they do for the community as well as their commitment and support of my project and many others in Downtown Oroville that help to preserve our incredible history. Thanks also to Ken at IMS Sheetmetal for removing the old drain and downspout as well as fabricating, relocating, and installing the new ones. SPECIAL thanks to Jack Townsend for his hard work and attention to detail in bringing back the Pac Tel logo for all of us to enjoy.